ASMODUS ROSE FINCH MECHANICAL MOD BRASS
asMODus Rose Finch Mech Mod Short description:
Rose Finch Mech Mod from asMODus is powered by single 18650 battery. It comes with a full copper body and silver-plated contacts to provide maximized conductivity. The firing switch is powered by high quality Earth magnets which provide a solid firing mechanism. Available in 2 colors: Copper and Brass.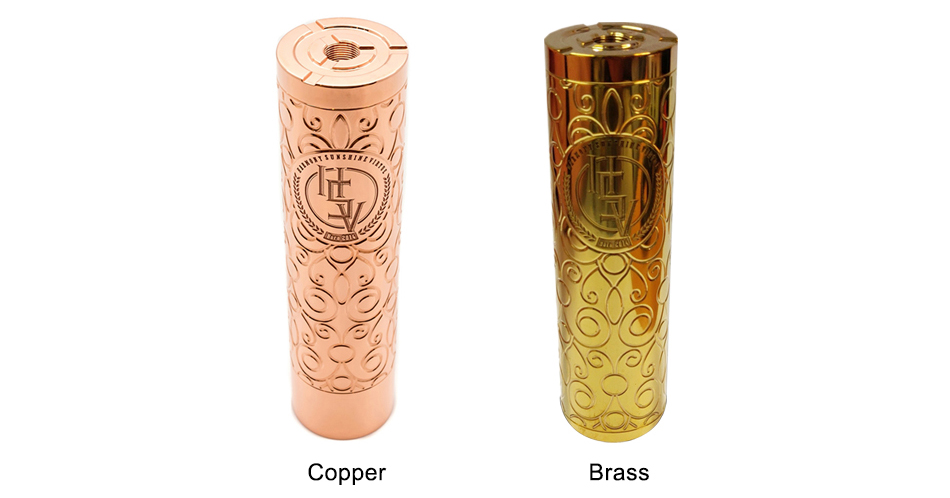 asMODus Rose Finch Mechanical Mod Details:
1. 24.5mm diameter
2. Firing switch is powered by high quality Earth magnets
3. Floating top pin for easy accommodation and switching of atomizers
4. Accommodates a single 18650 sized battery (not included)
5. Full copper body for maximized conductivity
6. Beautifully engraved from top to bottom and on firing switch
7. Available in 2 colors: Brass and Copper
The package of Rose Finch Mod comes with:
1 x asMODus Rose Finch Mech Mod (no cells)
1 x Gift Box